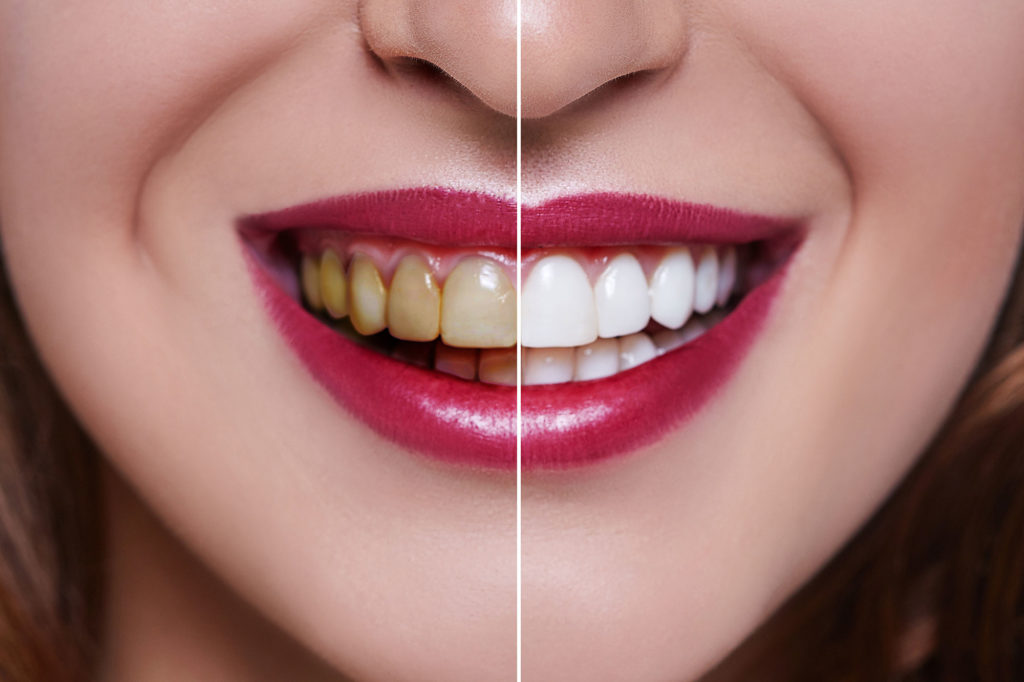 Teeth whitening toothpaste, over-the-counter gels, rinses, strips, trays, and whitening products obtained from a dentist are just a few of the options.
People with healthy, unrestored teeth (no fillings) and gums are great candidates for teeth whitening. Individuals with yellow teeth get the highest results. However, this cosmetic operation is not for everyone.
It's never been simpler to put a smile on your face at home. You can experiment with a variety of products, including rinses, gels, chewing gum, toothpaste, and strips.
Teeth whitening in Toronto
Over time our teeth turn yellow and may appear discolored. Excessive coffee, colas, smoking, and age are some of the common causes of yellow teeth. If you are embarrassed or feel conscious about your smile and teeth, teeth whitening can be ideal for you. We offer teeth whitening treatments at great prices. Our teeth whitening will help get rid of stains and will provide you with beautiful white teeth.
Please note that you may have to undergo a few sessions of teeth whitening to attain desirable results. If you are suffering from cavities or gum diseases it's always best to get the issues treated before you proceed with the whitening treatment.
Teeth whitening is a straightforward procedure. One of two teeth bleaches is used in whitening goods (hydrogen peroxide or carbamide peroxide). These bleaches break down stains into smaller bits, resulting in a less intense hue and brighter teeth.
Does Whitening Work on All Teeth?
No, which is why you should see your dentist before whitening your teeth, as whiteners may not be effective for all types of discoloration. Yellow teeth, for example, are likely to bleach effectively, but brown teeth may not. Teeth with grey tones may not bleach at all. Caps, veneers, crowns, and fillings will not whiten. If your tooth discoloration is caused by drugs or a dental injury, it won't work.
Any Side Effects from Teeth Whitening?
Teeth sensitivity can occur in some people who use teeth whiteners. When the peroxide in the whitener penetrates the enamel to the soft layer of dentin, it irritates your tooth's nerve. The sensitivity is usually just transient. You can postpone therapy and try again later.
Overuse of whiteners can harm tooth enamel and gums, so read the labels carefully and consult your dentist.
Complimentary coffee, Juice
keyboard_arrow_leftPrevious
Nextkeyboard_arrow_right